Jul 23, 2021
🖼️ It's all about you

Friends, family, and everyone that shares Spore with their network, we hope you're having a happy Friday.
If you don't share Spore, we hope you suffer a minor inconvenience like spilling your lukewarm coffee.
Now, let's dive in!
🍄 From Us: Updates, News & Then Some
Here's what's new on the Spore front.
Make it all about you with new themes
You can now change your website theme to better match your brand. Want to put more focus on your links? Want to keep your content front and center?
Here's how to do it:
Head over to the theme section in your page editor
Then head to "template" at the bottom of the page
Choose the best template to match your brand. Just make sure you hit save, so the changes are reflected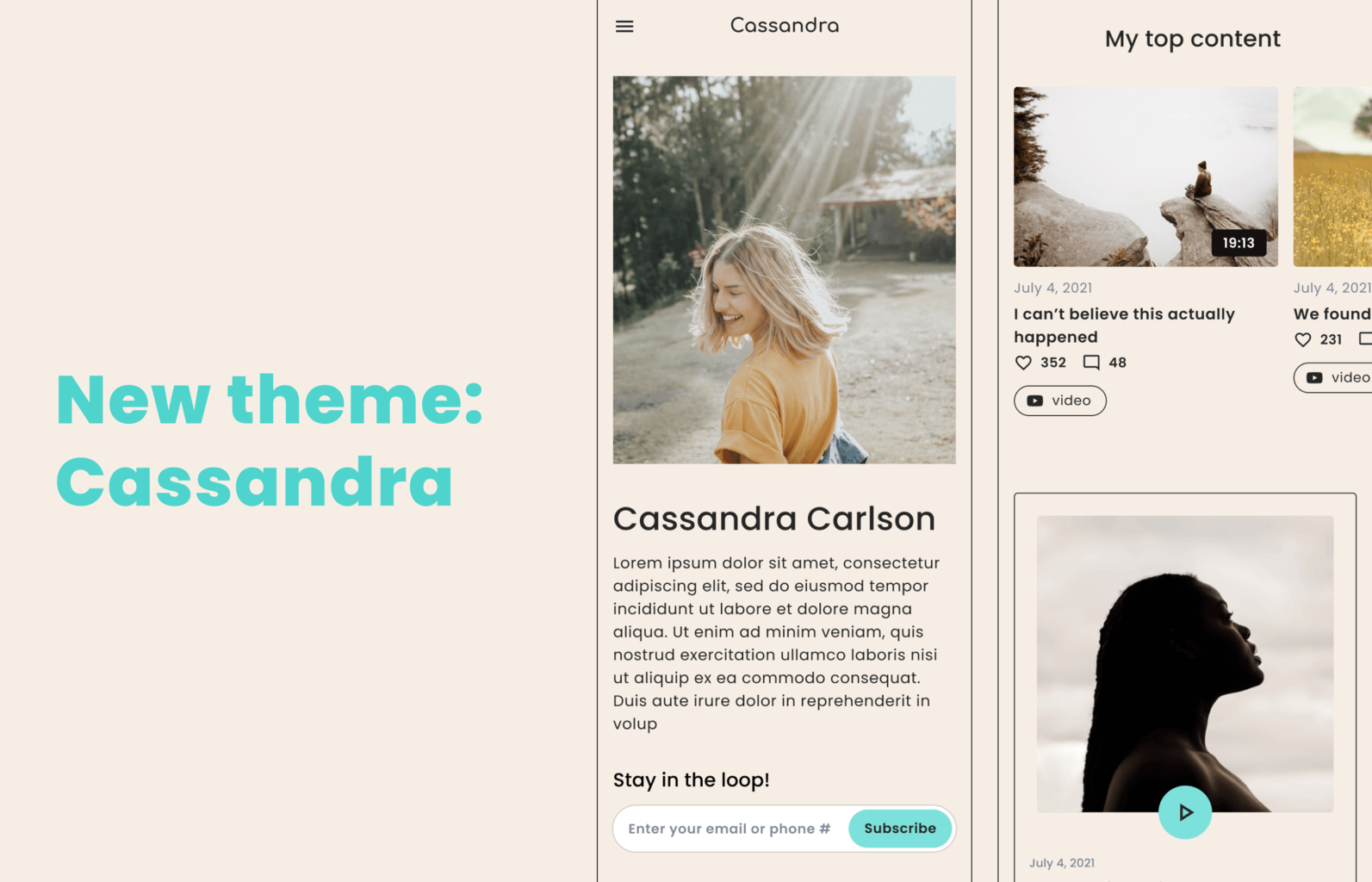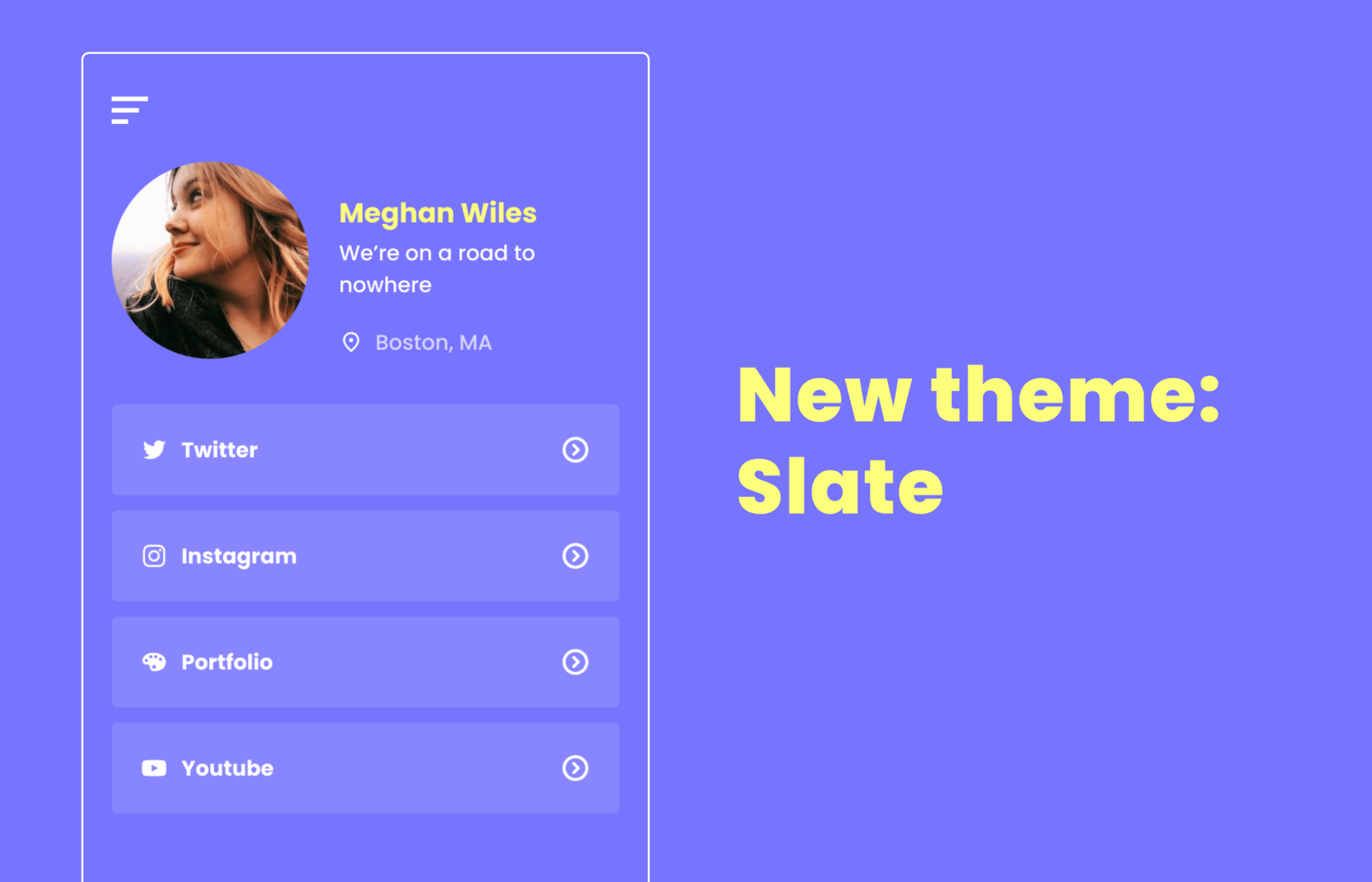 Tell us more by adding more pages
Sometimes you only need one page for your website, sometimes you need more. If you're in the the more camp or simply want to improve your website, we've got you covered.
Head over to your page editor
Scroll above your site name in the page editor and hit the "+" next to "Home"
Create your page
You'll be able to access and edit your page by selecting the drop down. Want to delete your page? Click the gear icon (aka settings) and hit delete.
Show off your work with articles
Choose the section (e.g. header right, main etc) where you want to add your articles.
Hit the "+" and select the "articles" section.
Make sure you have articles available to post or go ahead and create your first one.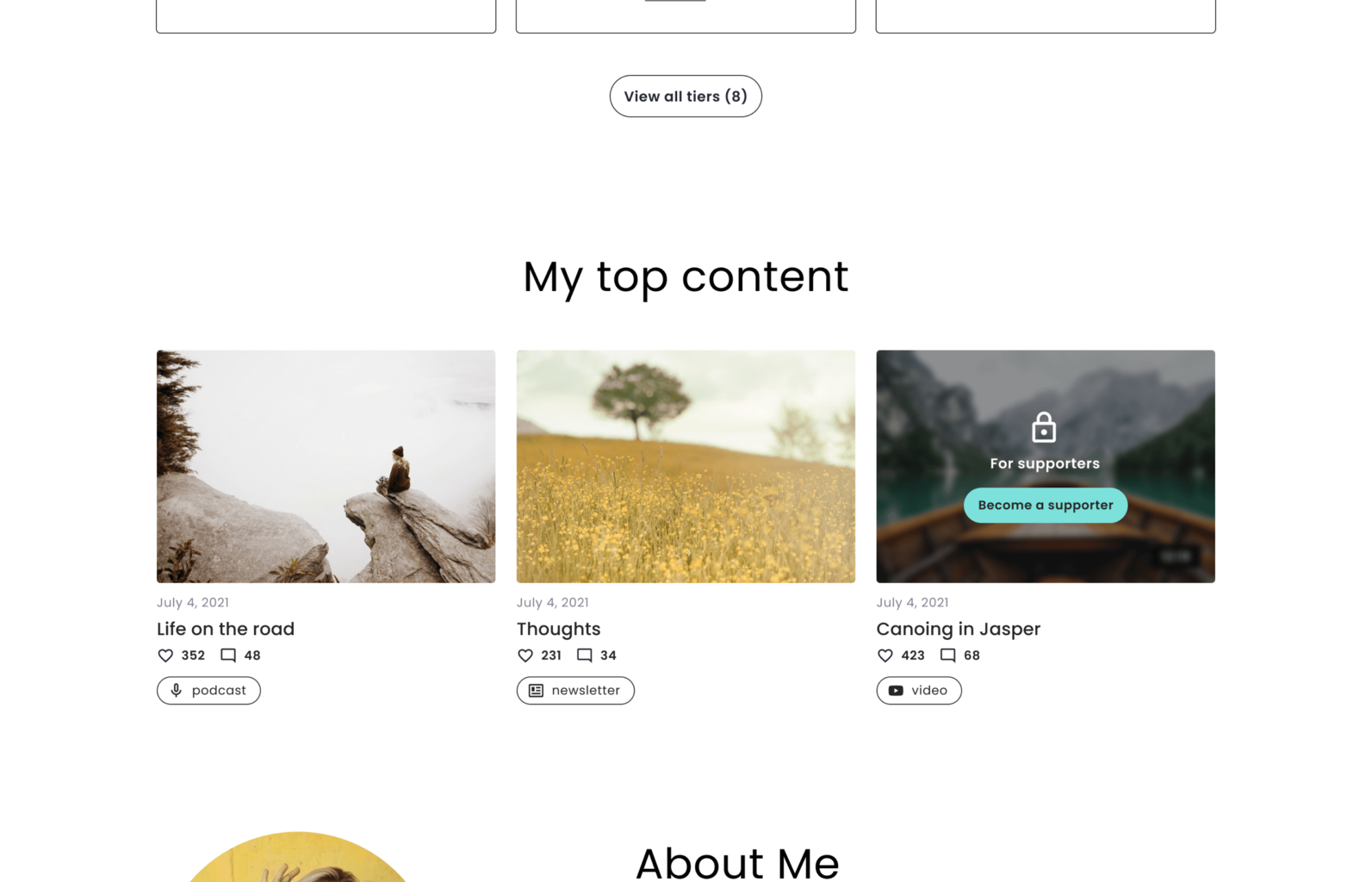 🎤Creator Talk: Q&A's & highlighting Spore creators
We chatted with Tom Boyd of the "Creators Are Brands" podcast for a Q&A. Here's what we dove into.
How did you find your way into the creator life?
I met a musical artist who was creating music in college. I started helping him and realized I had a creative muscle myself. It led me to start a YouTube channel documenting our experience which led to more opportunities as a creative professional.
What's are you most proud of in your creator journey?
It has to be performing on a song that Pharrell produced. I was never supposed to be on the song and it was just this rare opportunity of being in the right place at the right time.
Pharrell heard it and loved it. It was a big moment, even though that song never got released.
What words of encouragement can you share with an upcoming creator?
You are capable of amazing things.
What's your creative process?
To simply pay attention. In conversations, day to day life experience, to books I'm reading, to human nature, Tweets, just random stuff.
That's where the ideas and stories are. I pay attention to the moments that I am naturally curious or enthusiastic about.
The moments that I feel compelled to share with others, that's where the ideas are, and those are the moments I turn into videos and content.
Who's one of your favorite creators?
Will Smith.
How can we listen to your podcast and follow you?
Check out the "Creators Are Brands Podcast" on all podcast platforms and follow Tom Boyd on Twitter.
More From Spore Creators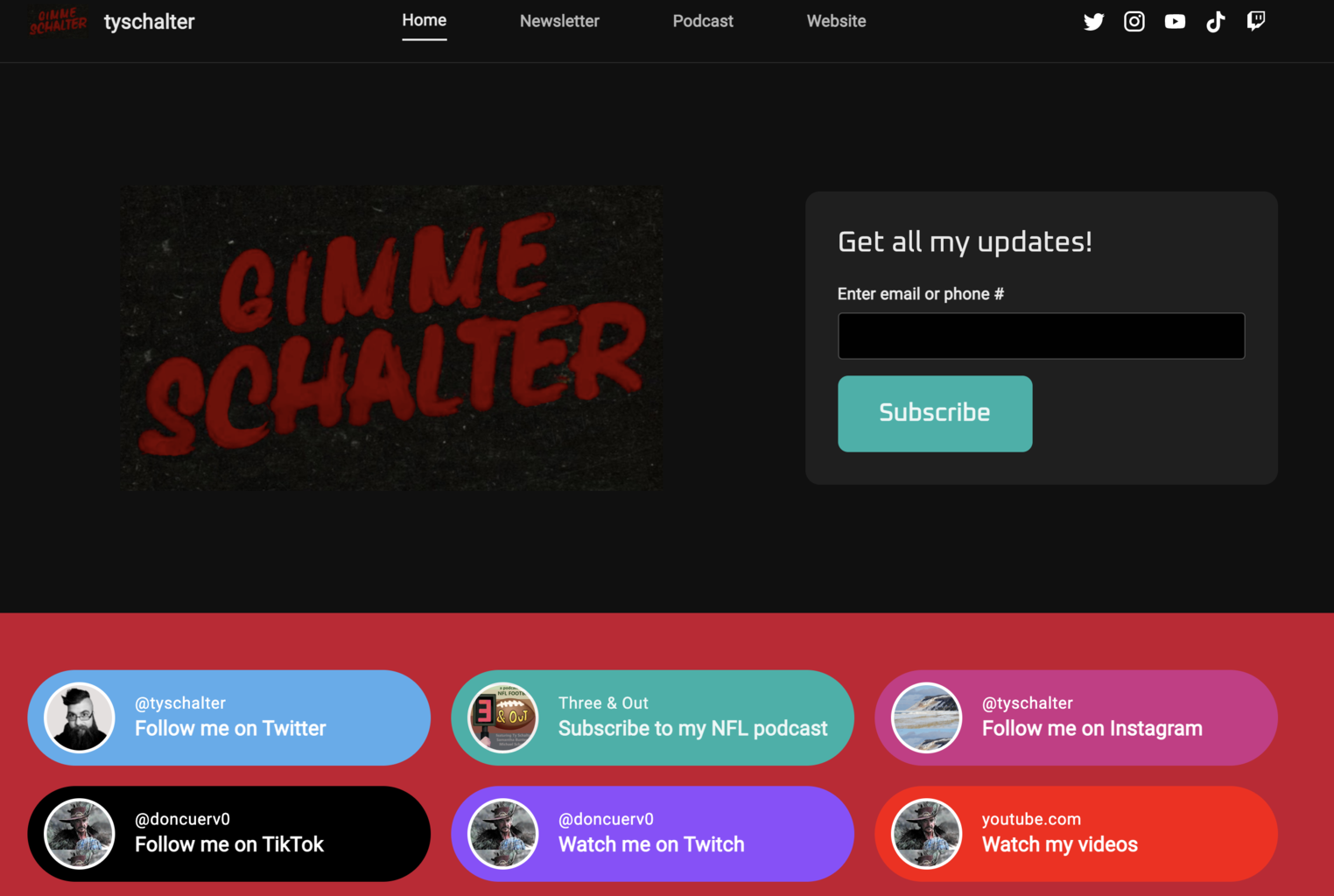 Ty Schalter is best known for his track record as a sports analysis and being a contributor to FiveThirtyEight, Vice and Bleacher Report.
It's safe to say that he knows his way around the Sports world. But outside of Sports, he's into all things geeky and interesting.
So, what's Ty up to now? He's launching a newsletter that you don't want to miss.
🏆 Tips & tricks
The key to getting more brand deals
Brand deals are still the primary way most creators monetize and it isn't going to change anytime soon.
To secure the bag on your brand deals (that means get a brand deal with good terms and pay), it's all about leverage.
What's the easiest way to gain leverage? Own the line of communication and relationship with your audience as much as possible.
What does that mean? Collect emails, phone numbers, offer memberships (free and paid), and chat with your fans
This way, when you reach-out to brands, or they contact you, you can negotiate a higher rate by offering to promote on your various channels and having the data of your audience to back it up.
🛍️ Grab Bag
Want to let us know what you think? Drop a comment!